Delivery Time
deliverable instantly
White tea from the Fujian province. Means "white-haired silver needle" and is among the top 10 best teas. It impresses with its mild, sweetish aroma. Its freshness can still be easily recognised by its greenish shimmering colour.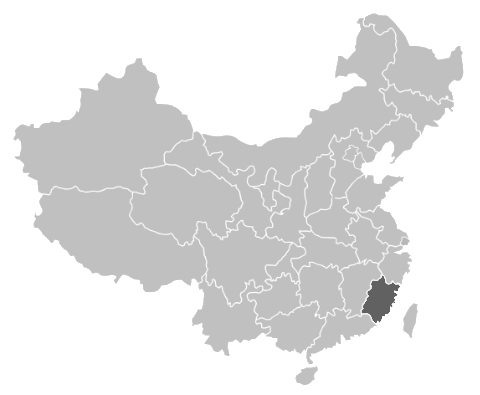 Origin:
Fuding / Fujian / China
Recommendation for the preparation:
| | | |
| --- | --- | --- |
| | | |
| 12 - 15 g / litre | 10 min | 100 ℃ |
Harvest time:
Early April 2022 (spring harvest).
Volume discount:
You will receive a discount of up to 10 percent on the purchase of our teas. Details can be found here.
Special characteristics:
For high quality Yin Zhen, traditionally only the buds from the first two growth rounds in spring are picked, as these buds are particularly large and strong. Picking can only take place when the weather is fine and preferably with a north-easterly wind, because this wind brings dry air from northern China. The reason for this weather-dependence is the production method: the buds are dried in the sun. Picking, drying and packing takes place within one day.
As the buds are not processed further than drying in the sun, the ingredients do not dissolve so easily. Therefore, the Yin Zhen must be left to infuse for longer: Pour boiling water over it and let it stand for about 10 minutes. The infusion is golden yellow.
Bai Hao Yin Zhen can be stored at room temperature for a longer period of time in an airtight package. Its initially greenish colour becomes increasingly lighter.
Production and packaging: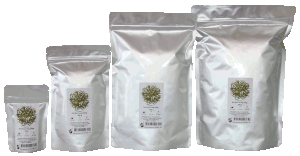 Packaging sizes
100% handmade. We get this tea directly from small producers and tea farmers in China. The tea is grown and processed in a traditional way. Such high qualities are usually produced by the tea farmers only for the local Chinese market. Therefore we are regularly on site with the producers. The direct contact to the tea farmers enables us to offer very reasonable prices with outstanding tea quality. All our teas are checked for pesticide residues by an independent laboratory. We deliver the tea in re-sealable and aroma-safe stand-up pouches made of ALU/PE.
More Information

| | |
| --- | --- |
| Charge | L006006 |
| Delivery Time | deliverable instantly |