Delivery Time
sofort lieferbar
Tee mit intensivem und unvergleichbarem Jasminaroma. Höchste Qualitätstufe. Hergestellt aus feinsten Blattknospen aus der ersten Pfückung der Frühlingsperiode.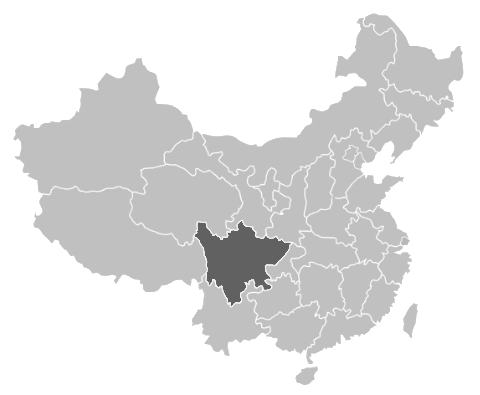 Herkunft:
Sichuan / China

Empfehlung für die Zubereitung:
| | | |
| --- | --- | --- |
| | | |
| 12 g / Liter | 3 min | 70-80 Grad |
Alternativ: Tee kurz wässern. Danach aufgießen mit 20s+(x-1)*5s (siehe Zubereitungsmethoden)
Erntezeit:
Mitte April 2021
Mengenrabatt:
Beim Kauf unserer Tees erhalten Sie bis zu 10 Prozent Rabatt. Details finden Sie hier.
Besonderheit:
Bi Tan Piao Xue gilt als der König unter den Jasmintees. Der Tee stammt aus Sichuan und wird in einer Höhe von über 1300 Metern angebaut. Er stammt aus der ersten Ernte der Saison. Man muss bedenken, dass die Ernteperiode in dieser hohen Bergregion um ein paar Wochen verzögert ist. Die Aromatisierung erfolgt mit Jasminblüten aus Guangxi. In Guangxi wird der weltweit beste Jasmin produziert. Der Tee wird dabei zusammen mit den Jasminblüten aufgeschichtet. Am nächsten Tag werden die Jasminblüten wieder entfernt und erneut mit neuen Jasminblüten aufgeschichtet. Dieser Vorgang wiederholt sich 7 mal. Der Tee besteht nicht nur aus der höchsten Erntequalität mit den frühesten Knospen, es wird für die Aromatisierung der Teeblätter auch eine sehr große Menge an Jasminblüten verwendet (annähernd 10 Prozent Blüten bezogen auf die Menge an Teeblätter). Der Tee erhält so ein sehr intensives Aroma. Es handelt sich aber um einen reinen Grüntee, der nicht zu verwechseln ist mit einer einfachen Blütenmischung. Die vereinzelten Jasminblüten im Tee dienen nur der Verschönerung beim Anblick des Tees und werden ganz am Ende der Herstellung extra hinzugefügt.
Production and packaging: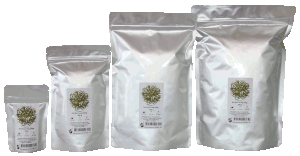 Packaging sizes
100% handmade. We get this tea directly from small producers and tea farmers in China. The tea is grown and processed in a traditional way. Such high qualities are usually produced by the tea farmers only for the local Chinese market. Therefore we are regularly on site with the producers. The direct contact to the tea farmers enables us to offer very reasonable prices with outstanding tea quality. All our teas are checked for pesticide residues by an independent laboratory. We deliver the tea in re-sealable and aroma-safe stand-up pouches made of ALU/PE.
More Information

| | |
| --- | --- |
| Lieferzeit | sofort lieferbar |