Delivery Time
deliverable instantly
Hand picked and hand processed black tea from the first plucking in its typical golden yellow colour. Its impressive and powerful aroma is slightly reminiscent of notes of caramel, pear and honey, combined with citrusy notes. It belongs to the most exclusive and best black teas and can be infused 5-6 times.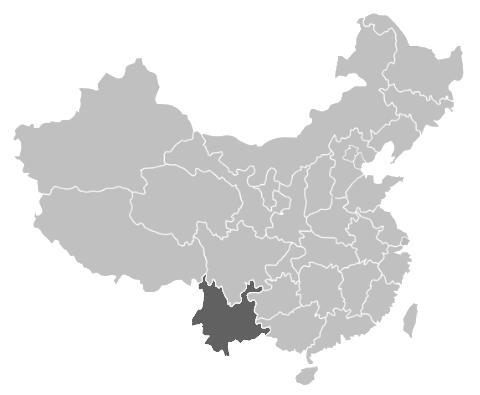 Origin:
Yunnan / China
Recommendation for the preparation:
| | | |
| --- | --- | --- |
| | | |
| ca. 10-15 g / litre | 4 min | 90 ℃ |
Western preparation: 90 degrees 4 minutes
Chinese preparation: water at 100 degrees, 20s, 30s, 40s, 50s, 60s .
Harvest time:
End of March 2022 (spring harvest).
Volume discount:
You will receive a discount of up to 10 percent on the purchase of our teas. Details can be found here.
Special characteristics:
Da Jin Ya is also known as "Golden Buds". The tea is hand-picked and hand-processed and is harvested from the first buds at the end of March. Due to the higher temperatures in southern China, the first harvest there is always a little earlier. The special colouring has its origin in the very young leaves and the way of processing. The young, fresh buds have a rich, light green colour before processing and have a high antioxidant effect. The tea is first spread out flat on special bamboo baskets and gently dried in the sun for about 4 hours. It is precisely by withering in the sun that this tea achieves complex fruity and citrus-like aromas. This is followed by further steps of fermentation, storage and drying. The special feature of the fermentation process is the use of wooden vessels made of Xiang Bai Mu wood, which gives the tea its special aromatic character during this harvest.
This tea comes from the first plucking in spring. The quality of Da Jin Ya is shown by uniformly large, golden-coloured and fully preserved buds without stems or other broken parts.
Production and packaging: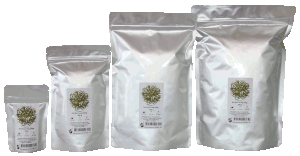 Packaging sizes
100% handmade. We get this tea directly from small producers and tea farmers in China. The tea is grown and processed in a traditional way. Such high qualities are usually produced by the tea farmers only for the local Chinese market. Therefore we are regularly on site with the producers. The direct contact to the tea farmers enables us to offer very reasonable prices with outstanding tea quality. All our teas are checked for pesticide residues by an independent laboratory. We deliver the tea in re-sealable and aroma-safe stand-up pouches made of ALU/PE.
More Information

| | |
| --- | --- |
| Charge | L006007 |
| Delivery Time | deliverable instantly |