Delivery Time
deliverable instantly
One of the most famous red teas in exclusive quality. Harvested from wild tea plants from the highlands at over 1000 meters. Produced in the traditional way. Rolled and roasted by hand in an iron wok. Consists of fully preserved buds. Possesses a wonderful fragrance with a unique, fruity, fresh and long-lasting aroma.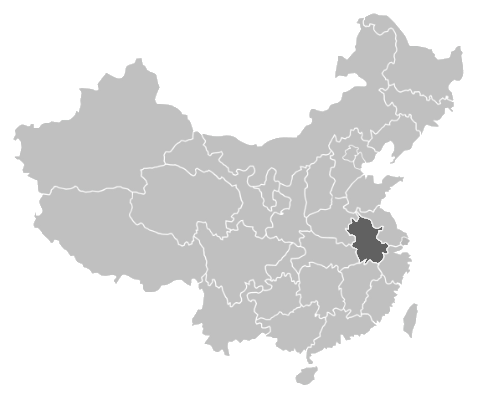 Origin:
Qimen (Keemun) / Anhui / China
Recommendation for the preparation:
| | | |
| --- | --- | --- |
| | | |
| 10 - 12 g / litre | 3 min. | 90 ℃ |
Better Chinese preparation: 95 degrees / 60s, 70s, 80s, 90s ...
Harvest time:
Early April 2022 (spring harvest).
Volume discount:
You will receive a discount of up to 10 percent on the purchase of our teas. Details can be found here.
Special characteristics: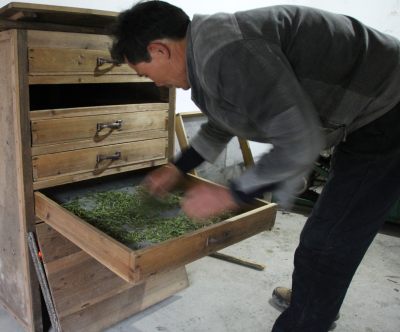 Wang Kui
Qimen Hong Cha is one of the most famous red teas in China. However, we offer here a harvest of tea master Wang Kui of special quality. The leaves are plucked from isolated tea bushes in the upper mountain regions near Qimen. Due to the slow growth of the leaves in the high altitudes, the tea develops a wonderful and expressive taste with a long lasting aroma.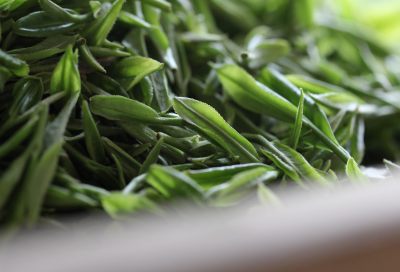 Frisch geernete Teeblätter
Even the freshly plucked leaves of the wild tea trees are clearly distinguished by their more intense and aromatic scent compared to harvests from conventional plantations in the lower regions. The tea farmers use this quality only for their own needs, as their harvest is very labour-intensive and the local markets no longer differentiate the quality of the leaves. Such harvests therefore do not even reach the Chinese market. The fact that we can offer tea here is due to our personal contacts and the commitment of tea master Wang Qui. He organises the picking of the tea leaves for us with the help of villagers in the upper mountain regions near Qimen (English: Keemun). Another special feature is the subsequent processing in the traditional way. The traditional method offers additional taste advantages over the usual mechanical method. It is more elaborate and leads to the original appearance of the tea with fully preserved young buds, which present themselves in the tea as shown above, wonderfully fragrant and light.
Production and packaging: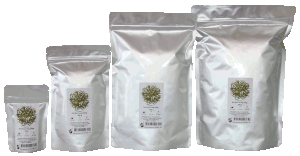 Packaging sizes
100% handmade. We get this tea directly from small producers and tea farmers in China. The tea is grown and processed in a traditional way. Such high qualities are usually produced by the tea farmers only for the local Chinese market. Therefore we are regularly on site with the producers. The direct contact to the tea farmers enables us to offer very reasonable prices with outstanding tea quality. All our teas are checked for pesticide residues by an independent laboratory. We deliver the tea in re-sealable and aroma-safe stand-up pouches made of ALU/PE.
More Information

| | |
| --- | --- |
| Charge | L006035 |
| Delivery Time | deliverable instantly |