Delivery Time
deliverable instantly
Highly fermented oolong of outstanding quality from the province of Fujian. The tea captivates with its great fullness of flavour with a flowery fruity note. Its slightly citrus character makes it very refreshing. Despite its low level of popularity, this tea is without doubt one of the best Oolongs.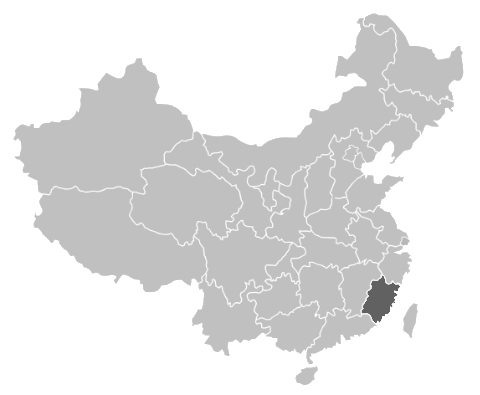 Origin:
Fujian / China
Recommendation for the preparation:
Pour tea with 85 degrees hot water. At first, the tea is poured over only briefly (3-4 seconds). Pour away the water. Then the tea can be infused several times with the following infusion times:
1. infusion: 1 minute
2. infusion: 20 seconds
3. infusion: 45 seconds
4. infusion: 1 minute and 20 seconds
5. infusion: 2 minutes and 20 seconds

Harvest time:
Mid April 2020.
Volume discount:
You will receive a discount of up to 10 percent on the purchase of our teas. Details can be found here.
Special characteristics:
Also known as "Oriental Beauty". This tea originally comes from Taiwan, but is also produced in Fujian/China due to comparable climatic conditions. The tea has a wonderfully refreshing character with its versatile, citrus-like taste nuances. You can also prepare the tea wonderfully cold. To do this, you prepare about 20 grams of tea with one litre of cold water and let it rest in the fridge for about 10 hours. This way you get a very refreshing tea drink.
Production and packaging: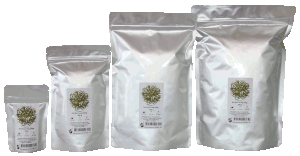 Packaging sizes
100% handmade. We get this tea directly from small producers and tea farmers in China. The tea is grown and processed in a traditional way. Such high qualities are usually produced by the tea farmers only for the local Chinese market. Therefore we are regularly on site with the producers. The direct contact to the tea farmers enables us to offer very reasonable prices with outstanding tea quality. All our teas are checked for pesticide residues by an independent laboratory. We deliver the tea in re-sealable and aroma-safe stand-up pouches made of ALU/PE.
More Information

| | |
| --- | --- |
| Charge | L00118 |
| Delivery Time | deliverable instantly |