Delivery Time
deliverable instantly
Pu Erh with a mild, earthy touch. Produces an intensive, reddish infusion. Very balanced and round taste.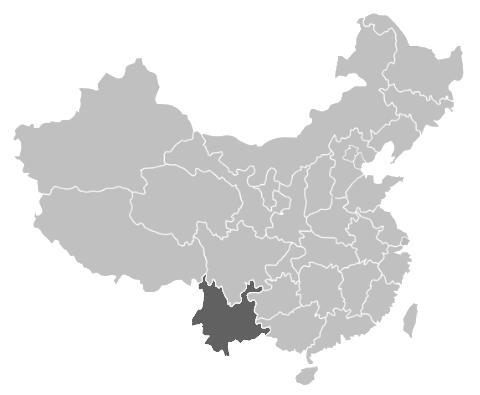 Origin:
Xishuangbanna / Yunnan / China

Recommendation for the preparation:
| | | |
| --- | --- | --- |
| | | |
| 10 - 12 g / litre | 2 min | 90 ℃ |
Volume discount:
You will receive a discount of up to 10 percent on the purchase of our teas. Details can be found here.
Special characteristics:
The cultivation area of Gong Ting Pu Erh is located in the mountains near Xishuangbanna at an altitude of over 2000 meters. The tea has a golden-brown colour. The lighter parts come from the young leaf buds, the darker parts from the leaves. It is harvested from tea trees that are up to 100 years old.
While larger leaves are usually used for Pu Erh, the Gong Ting uses young leaves and buds. This gives the tea a rich flavour with a mild earthy-sweet flavour.
For the production, the tea leaves are piled up, moistened with the right amount of water and covered with cotton cloths. The stacks can reach a height of almost one meter. The fermentation process takes place inside. The master tea maker now has to keep a close eye on the temperature and humidity over a period of 60 days. To ensure that the temperature does not get too high and that the fermentation process covers the whole tea evenly, the leaves must be restacked regularly. The tea increasingly takes on its golden-brown colour. After this phase, the tea is dried in an oven.
Production and packaging: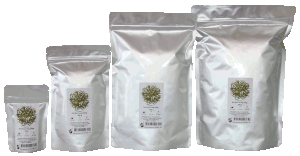 Packaging sizes
100% handmade. We get this tea directly from small producers and tea farmers in China. The tea is grown and processed in a traditional way. Such high qualities are usually produced by the tea farmers only for the local Chinese market. Therefore we are regularly on site with the producers. The direct contact to the tea farmers enables us to offer very reasonable prices with outstanding tea quality. All our teas are checked for pesticide residues by an independent laboratory. We deliver the tea in re-sealable and aroma-safe stand-up pouches made of ALU/PE.
More Information

| | |
| --- | --- |
| Charge | L00078 |
| Delivery Time | deliverable instantly |