Delivery Time
deliverable instantly
Gui Hua Hongcha (tea bags)
Red tea from Jiangxi province with real osmanthus flowers in a pyramid bag (Dai Pao). Initially shows citrus-like aromas. With longer brewing time, change to a slightly earthier undertone, overlaid with the sweet scent of osmanthus. A single pyramid bag makes 0.75 liter of tea or allows multiple infusions and even longer infusion times.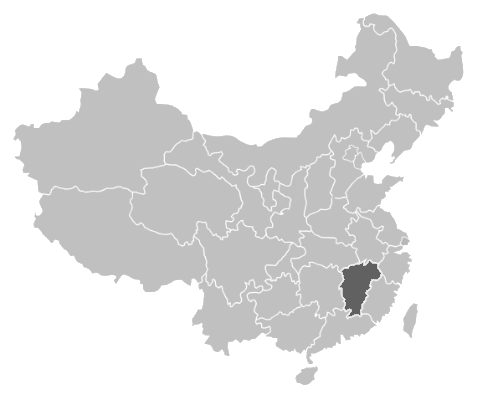 Origin:
Jiangxi / China
Recommendation for the preparation:
| | | |
| --- | --- | --- |
| | | |
| 1 tea bag / 0,75 litre | 4-10 min. | 80 ℃ |
For a single infusion: one pyramid bag makes 0,75 liter of tea. Infuse tea bags in about 0,75 l of water (80-90 degrees) for 4-10 minutes. Allows long brewing time.
Harvest time:
April 2021 (spring harvest).
Volume discount:
You will receive a discount of up to 10 percent on the purchase of our teas. Details can be found here.
Special characteristics:
Gui Hua Hongcha (Dai Pao) combines high quality tea with the simplest handling. The tea leaves come from the spring picking. These are processed into a high quality red tea. In the process, real osmanthus flowers are added. Only for the filling into the pyramid bags the tea is crushed to the required structure size. This does not reduce the quality of the tea, only the brewing time is a little shorter compared to a classic loose tea. A pyramid bag can also be infused several times with shorter infusion times. The pyramid bags are made of fully compostable and biodegradable materials.
Production and packaging: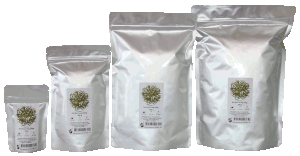 Packaging sizes
100% handmade. We get this tea directly from small producers and tea farmers in China. The tea is grown and processed in a traditional way. Such high qualities are usually produced by the tea farmers only for the local Chinese market. Therefore we are regularly on site with the producers. The direct contact to the tea farmers enables us to offer very reasonable prices with outstanding tea quality. All our teas are checked for pesticide residues by an independent laboratory. We deliver the tea in re-sealable and aroma-safe stand-up pouches made of ALU/PE.
More Information

| | |
| --- | --- |
| Charge | L003025 |
| Delivery Time | deliverable instantly |