Delivery Time
deliverable instantly
Fine, steamed shade tea from China. The tea bushes are shaded with bamboo mats. The tea has a strong, green colour, is mild and digestible and its taste reminds of a Sencha with a sweet-spicy aroma.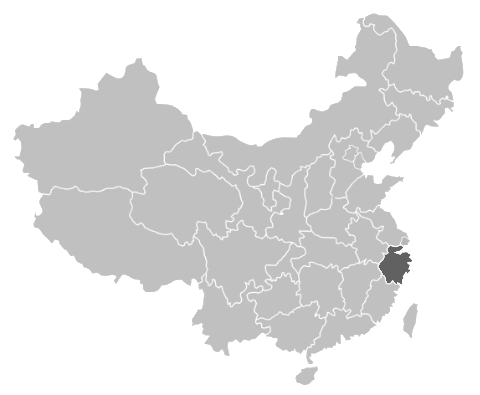 Origin:
Zhejiang / China

Recommendation for the preparation:
| | | |
| --- | --- | --- |
| | | |
| 10 - 12 g / litre | 2-3 min | 65-80 ℃ |
Harvest time:
Early April 2021 (spring harvest).
Volume discount:
You will receive a discount of up to 10 percent on the purchase of our teas. Details can be found here.
Special characteristics:
Gyokuro is a steamed tea with a fresh, slightly sweet aroma reminiscent of fresh grass or hay. This tea variety, known from Japan, is also grown in China. The tea is cooled after steaming. The leaves are then rolled into their elongated shape and dried. Just by looking at the tea gardens you can see the difference to other green teas. The entire tea bush is covered with bamboo mats. By reducing the UV light, an increased production of chlorophyll is stimulated in the leaves, which leads to the strong green colour. The tea produces less catechins and tastes hardly bitter, but is still rich in amino acids and has an increased caffeine content. The infusion results in a beautiful green cup. The water temperature should be kept rather low. We recommend about 65-80 degrees. If you would like to infuse the tea 2 or 3 times, take a little more tea and first infuse at a lower temperature. If you only prepare one infusion, you can vary the infusion time and temperature.
Production and packaging: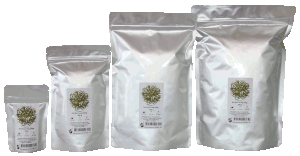 Packaging sizes
100% handmade. We get this tea directly from small producers and tea farmers in China. The tea is grown and processed in a traditional way. Such high qualities are usually produced by the tea farmers only for the local Chinese market. Therefore we are regularly on site with the producers. The direct contact to the tea farmers enables us to offer very reasonable prices with outstanding tea quality. All our teas are checked for pesticide residues by an independent laboratory. We deliver the tea in re-sealable and aroma-safe stand-up pouches made of ALU/PE.
More Information

| | |
| --- | --- |
| Charge | L003037 |
| Delivery Time | deliverable instantly |