Delivery Time
deliverable instantly
A green tea rarity from the finest buds from the mountains near Hanzhong. One bud with one leaf is harvested at a time. Mild in taste. Picked before the Qingming period. Can be infused over a longer period of time.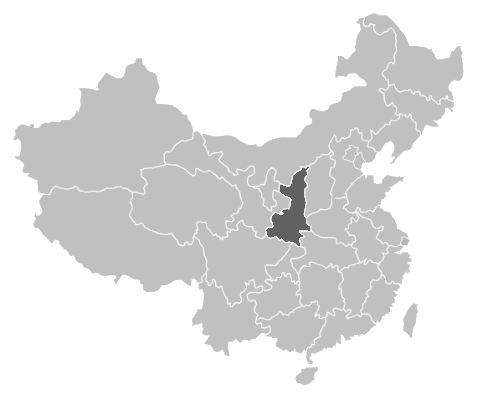 Origin:
Hanzhong / Shanxi / China

Recommendation for the preparation:
| | | |
| --- | --- | --- |
| | | |
| 12 g / litre | 3 min | 90-100 ℃ |
Erntezeit:
End of March 2020 (before Qingming).
Volume discount:
You will receive a discount of up to 10 percent on the purchase of our teas. Details can be found here.
Special characteristics: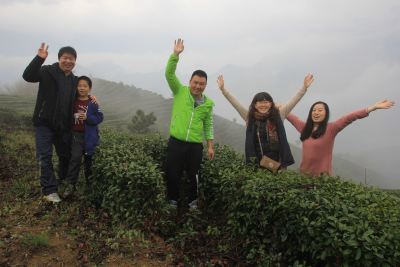 Hanzhong Xian Hao tea garden
Hanzhong Xian Hao is a very famous variety whose cultivation has been handed down from the Tang Dynasty. The tea is cultivated at an altitude of over 800m in a picturesque mountain landscape. The climate in the south of Shanxi is rougher than in the comparatively warm east of China. Due to the delayed growth period, the first harvests of the highest quality only begin shortly before Qingming. The quality is shown here by the extremely fine buds. The mountains are covered in clouds at all four seasons. The character of the tea reflects this very well. The soil is rich in zinc, selenium and other natural trace elements. One infuses the tea hotter and longer than usual, but it does not become bitter. Because of the easy handling and the slow dissolving process, the tea is often simply put into a glass and repeatedly poured with boiling water without having to pay attention to the exact infusion time or temperature.
Note: For larger quantities, please notify us well in advance of the next season (before the end of February). Only the exact quantities that have been reserved will be produced here.
Production and packaging: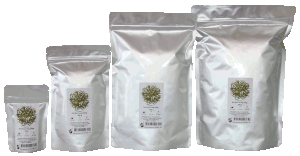 Packaging sizes
100% handmade. We get this tea directly from small producers and tea farmers in China. The tea is grown and processed in a traditional way. Such high qualities are usually produced by the tea farmers only for the local Chinese market. Therefore we are regularly on site with the producers. The direct contact to the tea farmers enables us to offer very reasonable prices with outstanding tea quality. All our teas are checked for pesticide residues by an independent laboratory. We deliver the tea in re-sealable and aroma-safe stand-up pouches made of ALU/PE.
More Information

| | |
| --- | --- |
| Delivery Time | deliverable instantly |