Delivery Time
deliverable instantly
Lu Bao Shi (China Emeralds)
Highland tea from Guizhou from spring plucking in high quality. Also known as China Emeralds. Easy to handle. The manufacturing process gives the tea leaves their spherical shape with the typical flat edges, reminiscent of the shape of small green gems.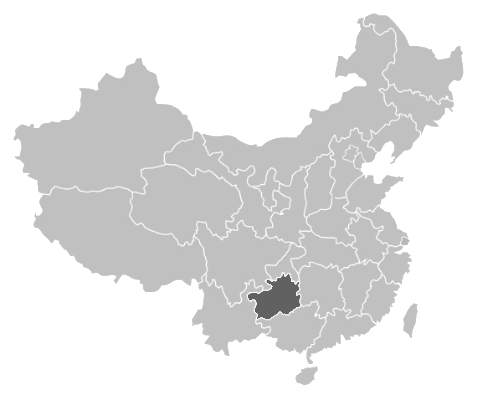 Origin:
Guizhou / China

Recommendation for the preparation:
| | | |
| --- | --- | --- |
| | | |
| 10 - 12 g / litre | 3 min | 80 ℃ |
Harvest time:
Early April 2021 (spring harvest).
Volume discount:
You will receive a discount of up to 10 percent on the purchase of our teas. Details can be found here.
Special characteristics:

Gemstones are something special, like this one, from the very south of China from the famous nature reserve Jiu Long Shan near Guiyang. Lu Bao Shi (translated "Green Jewel", also known as "China Emeralds" or "green emerald") is cultivated without the use of chemical additives.
The leaves are rolled in a special rolling process to their typical spherical shape with flat edges that almost resemble small green gems. The time of harvesting and thus the size of the leaves are important criteria to ensure that the leaves get their special shape during production and survive the manufacturing process without damage. The leaves unfold completely during infusion, without stems, twigs or other accessories, and hardly become bitter even after several or longer infusions.
Production and packaging: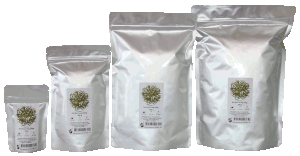 Packaging sizes
100% handmade. We get this tea directly from small producers and tea farmers in China. The tea is grown and processed in a traditional way. Such high qualities are usually produced by the tea farmers only for the local Chinese market. Therefore we are regularly on site with the producers. The direct contact to the tea farmers enables us to offer very reasonable prices with outstanding tea quality. All our teas are checked for pesticide residues by an independent laboratory. We deliver the tea in re-sealable and aroma-safe stand-up pouches made of ALU/PE.
More Information

| | |
| --- | --- |
| Charge | L003019 |
| Delivery Time | deliverable instantly |