Delivery Time
deliverable instantly
A Chinese Matcha from the spring plucking. Made from the leaves of Tencha plants. Intense, sweetish, tart and fresh taste. Absolutely free from residues. The leaves are steamed, dried and ground to fine Matcha powder in the typical way. Ideal for preparing food and drinks or for baking.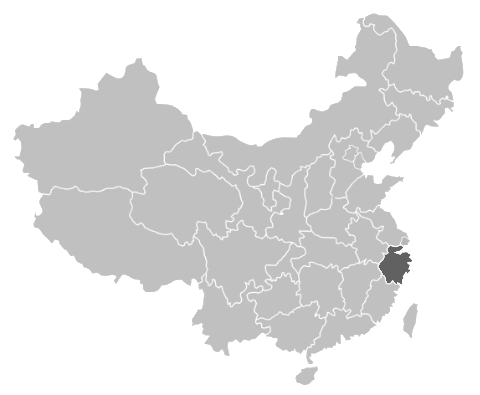 Origin:
Zhejiang / China
Recommendation for the preparation:
| | | |
| --- | --- | --- |
| | | |
| 10 - 20 g / litre | k.a. | 80 ℃ |
Volume discount:
You will receive a discount of up to 10 percent on the purchase of our teas. Details can be found here.
Special characteristics: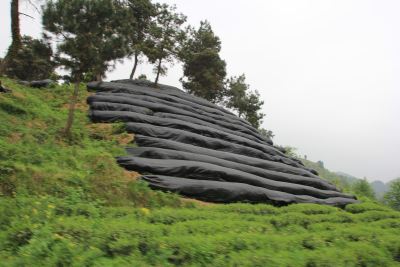 Matcha production
Matcha is said to have a high antioxidant effect. In this finely ground tea powder, the ingredients of green tea are very efficiently absorbed by the body. The tea leaves are harvested in spring at the best time of the year. The fresh leaves are carefully steamed, oven-dried and ground to matcha powder. Matcha has an intense taste of green tea with a slightly sweetish note reminiscent of fresh grass. In the production of Matcha, the tea bushes are covered about 25 days before harvesting to protect them from direct sunlight. This stimulates the production of chlorophyll in the tea leaves, which makes them darker and produces the strong green colour typical of Matcha. Chinese Matcha is a little bit harsher in taste than Japanese varieties. Besides the classical preparation as a hot drink (e.g. whipped with a bamboo broom), there are many possibilities to prepare food or bake it. Due to its strong, green colour, impressive optical effects can be achieved combined with the positive characteristics of green tea.
Store Matcha in its original packaging, preferably hermetically sealed. Due to the large surface of the tea powder, oxidation processes take place much faster than with green teas made from whole leaf buds. For longer storage the tea can also be stored in the original packaging in a freezer.
Recipe for a delicious Matcha drink: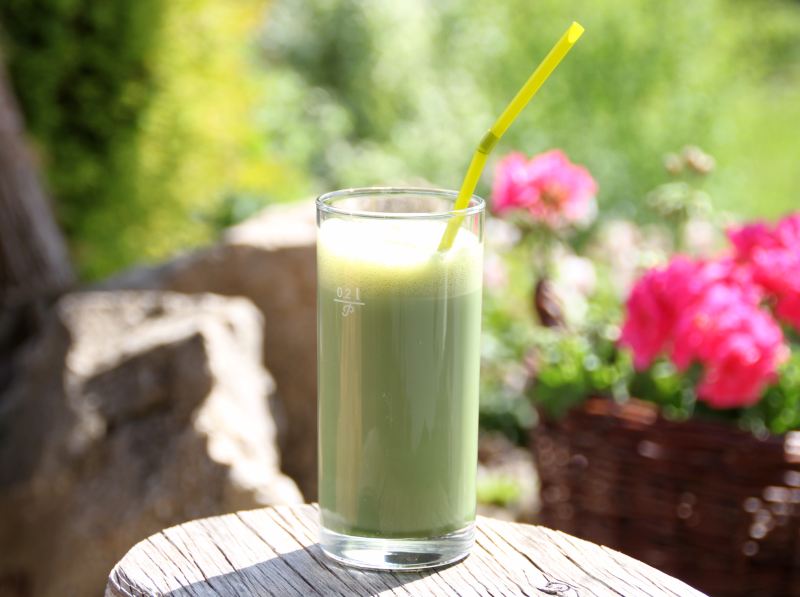 Ingredients for one glass (200ml):
100 ml milk (cold)
100 ml water (boiling)
1 TL (corresponds to 3-4 g) Matcha powder
1 TL honey
A milk frother or a small mixer is used as a preparation aid. But a simple, sealable container is also suitable for vigorous shaking. First pour in the milk, then add boiling water, Matcha and honey. Foam/mix or shake briefly. Pour into a glass. Done!
Production and packaging: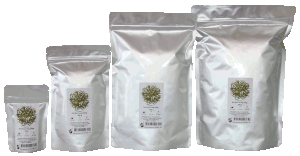 Packaging sizes
100% handmade. We get this tea directly from small producers and tea farmers in China. The tea is grown and processed in a traditional way. Such high qualities are usually produced by the tea farmers only for the local Chinese market. Therefore we are regularly on site with the producers. The direct contact to the tea farmers enables us to offer very reasonable prices with outstanding tea quality. All our teas are checked for pesticide residues by an independent laboratory. We deliver the tea in re-sealable and aroma-safe stand-up pouches made of ALU/PE.
More Information

| | |
| --- | --- |
| Charge | L00032 |
| Delivery Time | deliverable instantly |