Delivery Time
deliverable instantly
Excellent, wonderfully fragrant highland Shenpu Pu Erh pressed into a small 150g cake.. The tea leaves are not fermented but dried in the sun. Results in a clear, almost green cup. Stems from tea trees that are over 200-300 years old. Has an overwhelming, mild aroma, almost reminiscent of green tea, with great taste characteristics, especially in the aftertaste.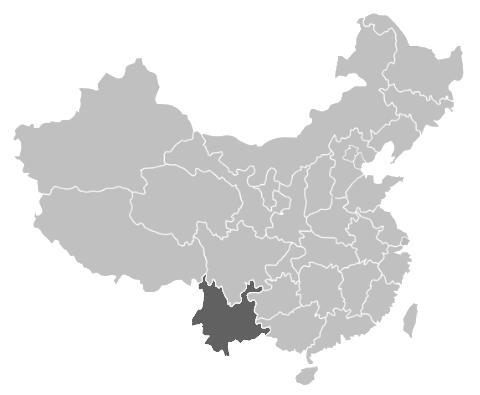 Origin:
Jingdong / Yunnan / China

Recommendation for the preparation:
| | | |
| --- | --- | --- |
| | | |
| 10 - 12 g / litre | 3 min | 90-100 ℃ |
Classic preparation: Approx. 5g tea per serving ( about 200ml). Pour boiling water over the tea. Alternatively, use a special cooker for black tea or Pu Erh. Brewing times: first soaking, then 30s, 35s, 40s etc.
Harvest time:
End of March 2022 (spring harvest).
Volume discount:
You will receive a discount of up to 10 percent on the purchase of our teas. Details can be found here.
Special information on packaging:
When you buy a bundle of 7 cakes, you will receive them wrapped in a sealed paper enclosure (see picture above). This is the optimal packaging also for long-term storage and maturing of a Pu Erh.
We add a pretty pu-erh tea pin to each bundle of 7 cakes:
Teenadel für Pu Erh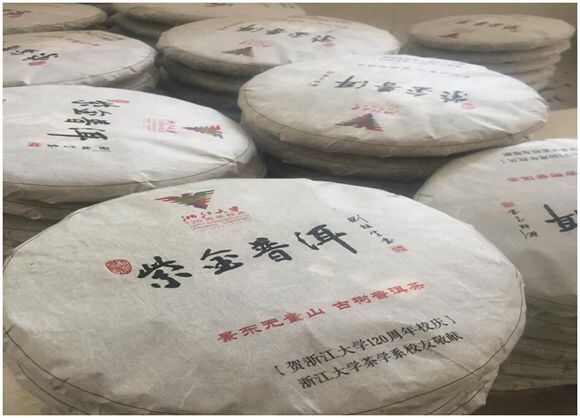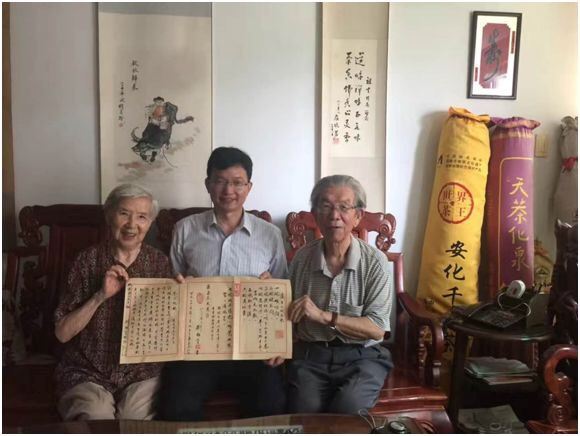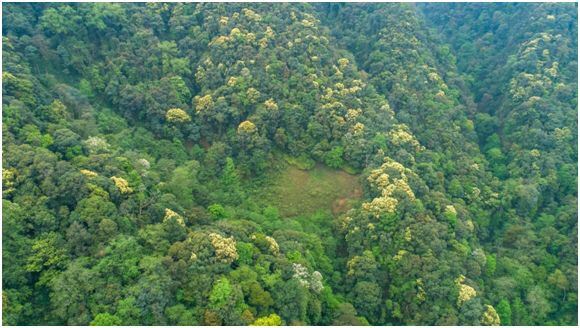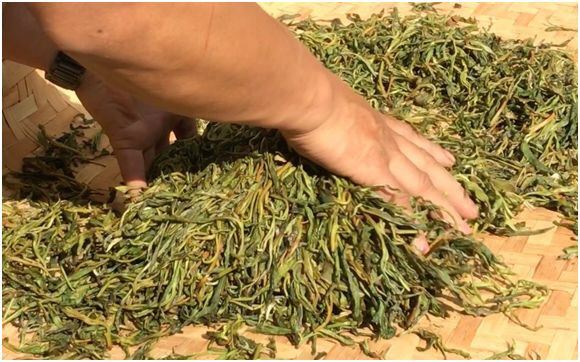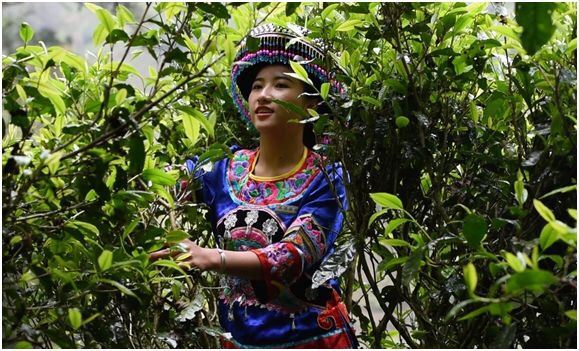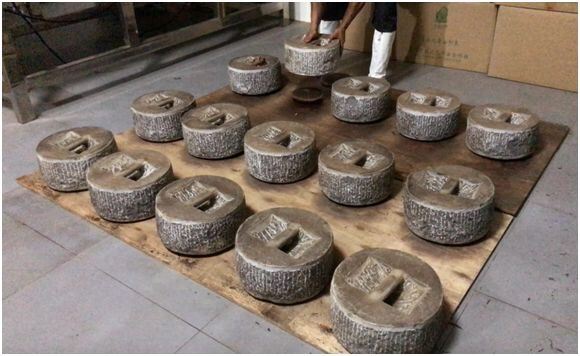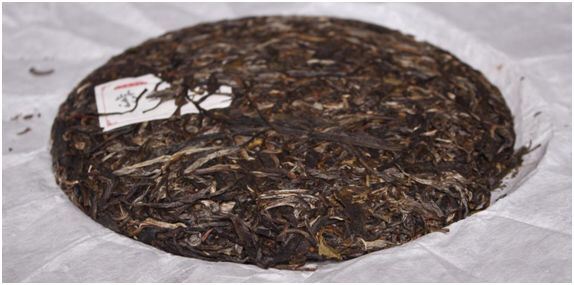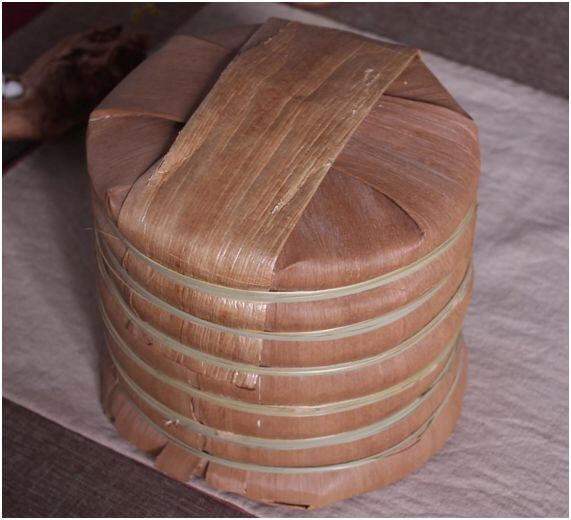 Zi Jin Pu Erh comes from the best growing region for Pu Erh, the Wuliang Mountains in Yunnan. As unfermented (raw) Pu Erh, it finds many friends even among green tea lovers. It is produced under the auspices of the world-renowned Tea Institute of Zhejiang University under the direction of Prof. Wangyuefei (picture middle Prof. Wangyuefei; right Liu Zusheng, one of China's most famous tea masters). The cultivation area serves as a showcase for the production of the highest quality Pu Erh's. The aim is to establish sustainable production methods for black tea and Pu Erh without the use of pesticides and chemical fertilizers. Local farmers and producers are to be shown alternatives based on their knowledge, which they can then use themselves.
Wuliangshan Nature Reserve is a very poor region and covers an area of 230 square kilometres, extending from high plateaus and valley regions to the southern part of the Hengduan Mountains. The climate here is subtropical and one of the few habitats for tigers, leopards and black gibbons. The vegetation consists of laurel plants, tea bushes and magnolia plants.
The area near Jingdong City is located in the centre of Wuliang and is famous for the highest quality black teas. Sustainable production methods are difficult to implement in the south of China and are actually only possible in the high altitude areas. The cultivation of Zi Jin Pu Erh takes place at an altitude of 2000-2200 meters. The leaves are collected on the slopes of Mount Wuliang from tea trees that are 200-300 years old. The Zhejiang University is responsible for the quality control on an ongoing basis and contributes its knowledge to the production and processing. It is a special feature that we can offer a highland Pu Erh of this quality, produced with sustainable methods, at this price. The production quantity is limited annually and each tea has its own number.
Note on Sheng Pu Erh:
Sheng Pu Erh tea is similar to green or white tea. The roasting temperature (Sha Qing) of Sheng Pu Erh is chosen slightly lower than that of green tea. Similar to white tea, Sheng Pu Erh is dried by sunlight. (This is not possible with green tea). The leaves come from plants of the genus Camellia sinensis var. assamica. To produce high quality teas, the leaves are harvested from old tea plants. Raw (sheng) Pu Erh is particularly convincing when drunk due to its deep aromas that reach far down the throat.
The quality of the raw material plays a major role in Sheng Pu Erh. This is also one of the reasons why Sheng Pu Erh is generally more expensive than Shu (fermented) Pu Erh. The processing of the latter is much more complicated and elaborate.
Production and packaging: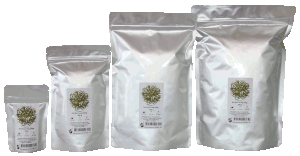 Packaging sizes
100% handmade. We get this tea directly from small producers and tea farmers in China. The tea is grown and processed in a traditional way. Such high qualities are usually produced by the tea farmers only for the local Chinese market. Therefore we are regularly on site with the producers. The direct contact to the tea farmers enables us to offer very reasonable prices with outstanding tea quality. All our teas are checked for pesticide residues by an independent laboratory. We deliver the tea in re-sealable and aroma-safe stand-up pouches made of ALU/PE.
More Information

| | |
| --- | --- |
| Charge | L006032 |
| Delivery Time | deliverable instantly |