Delivery Time
deliverable instantly
Unfermented, raw (sheng) Pu Er. Shaped to size and wrapped in paper. Produces a clear, green infusion with a fine Pu Erh aroma. Can be infused several times.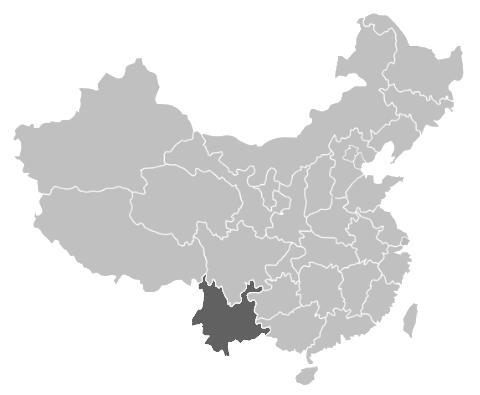 Origin:
Yunnan / China

Recommendation for the preparation:
Pour about 0.6 l of boiling water over one portion (approx. 5g). After about 4 minutes the tea unfolds completely and can be served. For a second infusion, add the same amount of water again and allow to infuse again for >4 minutes.
Harvest time:
Mid April 2019 (spring harvest).
Volume discount:
You will receive a discount of up to 10 percent on the purchase of our teas. Details can be found here.
Special characteristics of Sheng Pu Erh:
Sheng Pu Erh tea is similar to green or white tea. The roasting temperature (Sha Qing) of Sheng Pu Erh is chosen slightly lower than that of green tea. Similar to white tea, Sheng Pu Erh is dried by sunlight. (This is not possible with green tea). The leaves come from plants of the genus Camellia sinensis var. assamica. To produce high quality teas, the leaves are harvested from old tea plants. Raw (sheng) Pu Erh is particularly convincing when drunk due to its deep aromas that reach far down the throat.
The quality of the raw material plays a major role in Sheng Pu Erh. This is also one of the reasons why Sheng Pu Erh is slightly more expensive than Shu (fermented) Pu Erh. The processing of the latter is much more complicated and elaborate.
Production and packaging: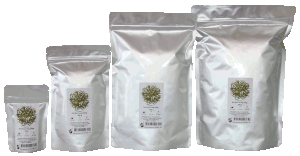 Packaging sizes
100% handmade. We get this tea directly from small producers and tea farmers in China. The tea is grown and processed in a traditional way. Such high qualities are usually produced by the tea farmers only for the local Chinese market. Therefore we are regularly on site with the producers. The direct contact to the tea farmers enables us to offer very reasonable prices with outstanding tea quality. All our teas are checked for pesticide residues by an independent laboratory. We deliver the tea in re-sealable and aroma-safe stand-up pouches made of ALU/PE.
More Information

| | |
| --- | --- |
| Charge | L00101 |
| Lieferzeit | deliverable instantly |