Delivery Time
deliverable instantly
High quality, hand-picked yellow tea from Huoshan in Anhui province. Possesses a refreshing aroma with a wonderful fragrance and a soft, slightly sweet aroma reminiscent of sweet Mary's grass. Almost reminiscent of a green tea, but is one of the best yellow teas.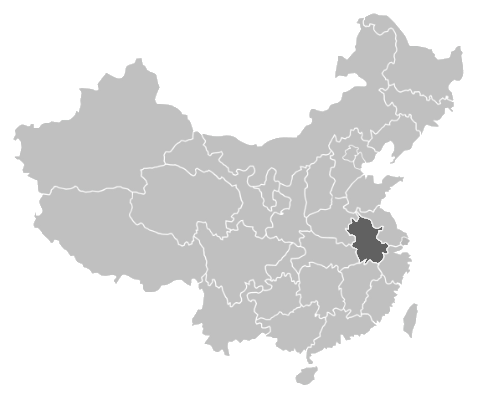 Origin:
Anhui / China
Recommendation for the preparation:
| | | |
| --- | --- | --- |
| | | |
| ca. 15 g / litre | 4 min | 85 ℃ |
Harvest time:
Early April 2022 (spring harvest).
Western method: 85 degree 4 minutes
Chinese method: 85 degree, first rinse followed by 60s, 70s, 80s, 90s
Volume discount:
You will receive a discount of up to 10 percent on the purchase of our teas. Details can be found here.
Special characteristics:
Huo Shan Huang Ya ("Yellow Tip from Huo Shan") is one of the most famous and best yellow teas. We present here a high quality from the spring harvest. Only one bud and one leaf is harvested at a time. This variety was already produced in the time of the Tang dynasty and was often used as a gift during this period because of its exclusivity and unique taste.
The tea has an unmistakable, clear and fresh taste with a soft finish and slightly sweet nuances. A wonderful fragrance is already released during preparation. The infusion appears in its typical greenish yellow colour.
Huo Shan Huang Ya can almost be seen as a variation of a green tea. The yellow tea production process is used for this variety in a softer form. The production process ensures that the bitterness of green tea is hardly noticeable even after prolonged infusion. The tea has a degree of fermentation of only about 5 percent. Visually, this variety also almost resembles a green tea. The low bitterness and the low caffeine content make the tea particularly well tolerated and drinkable at any time of day.
Production and packaging: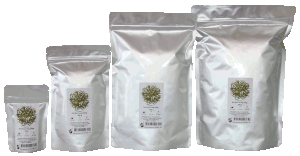 Packaging sizes
100% handmade. We get this tea directly from small producers and tea farmers in China. The tea is grown and processed in a traditional way. Such high qualities are usually produced by the tea farmers only for the local Chinese market. Therefore we are regularly on site with the producers. The direct contact to the tea farmers enables us to offer very reasonable prices with outstanding tea quality. All our teas are checked for pesticide residues by an independent laboratory. We deliver the tea in re-sealable and aroma-safe stand-up pouches made of ALU/PE.
More Information

| | |
| --- | --- |
| Charge | L003012 |
| Delivery Time | deliverable instantly |