Delivery Time
deliverable instantly
Aromatic green tea from Yunnan with a unique taste. Harvested from old tea trees (no plantation) from over 1500m. The characteristic white hairs of the tea leaves make the tea appear very light on the surface and give it its name. However, it is a pure green tea.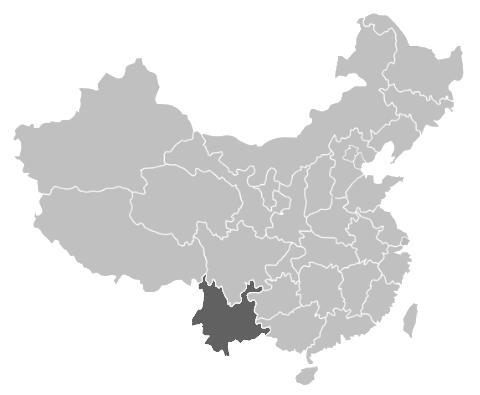 Origin:
Yunnan / China

Recommendation for the preparation:
| | | |
| --- | --- | --- |
| | | |
| 12 g / litre | 2-3 min | 90 ℃ |
Slow dissolving behaviour. It is best to let the first infusion infuse for 2-3 minutes. If only one infusion is to be made, allow to infuse for 4 minutes at a lower temperature.
Harvest time:
Mid April 2022 (spring harvest).
Volume discount:
You will receive a discount of up to 10 percent on the purchase of our teas. Details can be found here.
Production and packaging: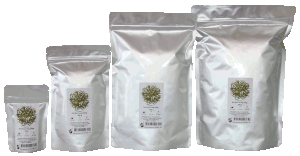 Packaging sizes
100% handmade. We get this tea directly from small producers and tea farmers in China. The tea is grown and processed in a traditional way. Such high qualities are usually produced by the tea farmers only for the local Chinese market. Therefore we are regularly on site with the producers. The direct contact to the tea farmers enables us to offer very reasonable prices with outstanding tea quality. All our teas are checked for pesticide residues by an independent laboratory. We deliver the tea in re-sealable and aroma-safe stand-up pouches made of ALU/PE.
More Information

| | |
| --- | --- |
| Charge | L006005 |
| Delivery Time | deliverable instantly |