Delivery Time
deliverable instantly
Tea from Sichuan with a strong aroma. Pan-roasted. Has a note of chestnut with aromas of orchids and fruity parts. Does not become bitter. Regularly counts among the best teas in China.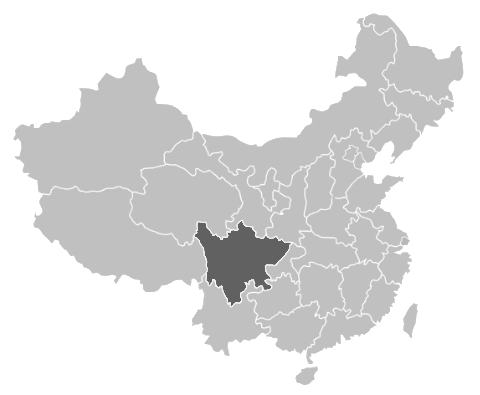 Origin:
Sichuan / China
Recommendation for the preparation:
| | | |
| --- | --- | --- |
| | | |
| 10 - 12 g / litre | 3-4 min. | 75-85 ℃ |
Harvest time:
End of March 2019 (spring harvest).
Volume discount:
You will receive a discount of up to 10 percent on the purchase of our teas. Details can be found here.
Special characteristics:
Emei Mao Feng comes from near Ya'an in the Emei Mountains area of Sichuan province. Ya'an is located on the eastern edge of the Tibetan highlands with optimal conditions for tea cultivation. Summers here are not too hot, winters mild, with sufficient rainfall. The whole region is considered a paradise among nature lovers. Information on the cultivation of the variety dates back 1200 years. The harvest of the quality presented here takes place in only 10 days and is completed at the Qingming Festival in early April. The production is very complex, as the roasting, rolling of the leaves and drying is repeated three times each time. The tea is roasted by hand in a cast-iron pan, which gives it its characteristic dark green colour and a fine but very strong structure. It does not contain any knots or other accessories and produces a golden yellow-green infusion. This tea regularly appears in the Top 10 of China's best teas.
Production and packaging: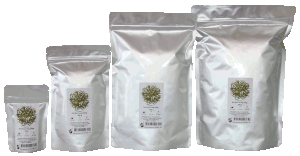 Packaging sizes
100% handmade. We get this tea directly from small producers and tea farmers in China. The tea is grown and processed in a traditional way. Such high qualities are usually produced by the tea farmers only for the local Chinese market. Therefore we are regularly on site with the producers. The direct contact to the tea farmers enables us to offer very reasonable prices with outstanding tea quality. All our teas are checked for pesticide residues by an independent laboratory. We deliver the tea in re-sealable and aroma-safe stand-up pouches made of ALU/PE.
More Information

| | |
| --- | --- |
| Charge | L00107 |
| Lieferzeit | deliverable instantly |