Delivery Time
deliverable instantly
Comes from the spring harvest of Da Long Mountain from Kai Hua in Zhejiang province. Its slightly fruity, slightly tart aroma reminiscent of fresh hay and orchids sets this tea apart from other varieties. It is one of the best known green teas in China and consists of the finest leaf buds of high quality.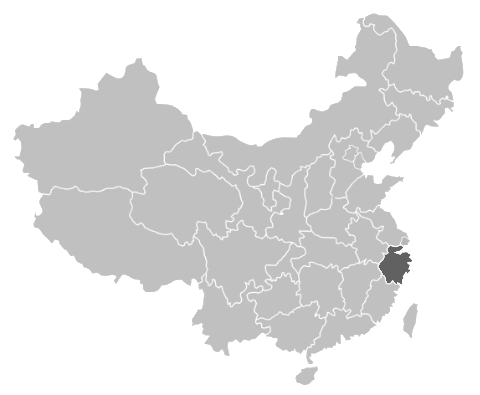 Origin:
Kai Hua / China
Recommendation for the preparation:
| | | |
| --- | --- | --- |
| | | |
| 10 - 12 g / litre | 3-4 min | 85 ℃ |
Harvest time:
End of March 2021 (spring harvest).
Volume discount:
You will receive a discount of up to 10 percent on the purchase of our teas. Details can be found here.
Special characteristics:
Kai Hua Long Ding means "Dragon peak from Kai Hua". The tea is cultivated at an altitude of over 1000m in a mild, humid climate unpolluted by pesticides and fertilisers. Around the city of Kai Hua there are 46 mountains, higher than 1000m, on which the tea is grown. However, the most famous mountain for growing tea is Da Long. Due to the special location of this mountain, a quality is achieved which makes this tea the most sought after. In the Ming Dynasty it was only allowed to be drunk by kings. Fortunately, this has changed today. When infused, the buds tend to align themselves vertically in the glass. The tea consists of a leaf bud and the base of a leaf. Tea of this quality can of course be infused several times without becoming bitter.
Production and packaging: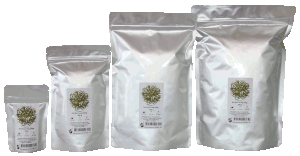 Packaging sizes
100% handmade. We get this tea directly from small producers and tea farmers in China. The tea is grown and processed in a traditional way. Such high qualities are usually produced by the tea farmers only for the local Chinese market. Therefore we are regularly on site with the producers. The direct contact to the tea farmers enables us to offer very reasonable prices with outstanding tea quality. All our teas are checked for pesticide residues by an independent laboratory. We deliver the tea in re-sealable and aroma-safe stand-up pouches made of ALU/PE.
More Information

| | |
| --- | --- |
| Charge | L003032 |
| Delivery Time | deliverable instantly |