Delivery Time
deliverable instantly
Naturally flavoured jasmine tea with a wonderfully balanced, strong aroma. The aromatisation of the green tea leaves is done with the natural and most elaborate method by repeatedly layering more and more jasmine flowers. Results in a golden yellow cup with a wonderful fragrance and aroma.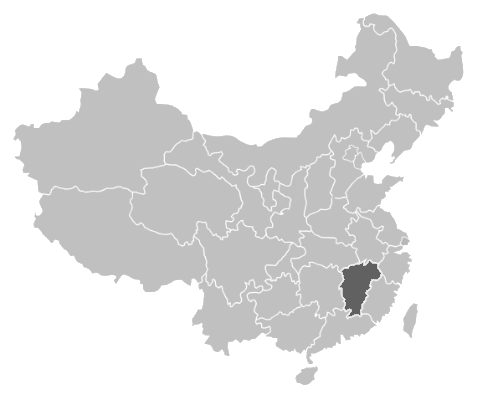 Origin:
Wuyuan / Guangxi / China
Organic certification: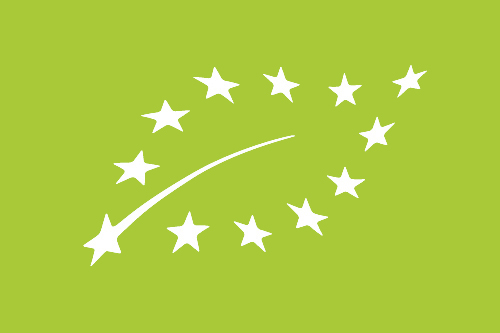 DE-ÖKO-006
non-EU Agriculture
Recommendation for the preparation:
| | | |
| --- | --- | --- |
| | | |
| 10 g / litre | 2,5 min. | 80 ℃ |
We recommend infusing at a rather low temperature and not too much tea in a glass vessel. You can extend the infusion time according to your own preference. The second infusion also produces a beautiful and milder jasmine aroma.
Harvest time:
April 2021 (spring harvest).
Volume discount:
You will receive a discount of up to 10 percent on the purchase of our teas. Details can be found here.
Special characteristics:
This is a pure green tea from the spring harvest. The best jasmine in China (from Guangxi) is used for flavouring in this variety. This method is a traditional and completely natural process. One must not confuse the effort required in natural flavouring with jasmine teas, which are merely spiked with flavour distillates or synthetic flavours. This tea is piled up together with fresh jasmine flowers. Towards evening, the flowers lying between the tea open and release their aroma to the leaves. Afterwards, the tea is separated from the flowers again. This process is repeated for several days with new blossoms. The aroma accumulates in the tea itself.
Production and packaging: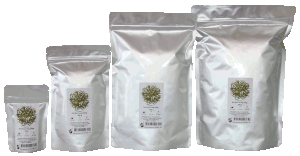 Packaging sizes
100% handmade. We get this tea directly from small producers and tea farmers in China. The tea is grown and processed in a traditional way. Such high qualities are usually produced by the tea farmers only for the local Chinese market. Therefore we are regularly on site with the producers. The direct contact to the tea farmers enables us to offer very reasonable prices with outstanding tea quality. All our teas are checked for pesticide residues by an independent laboratory. We deliver the tea in re-sealable and aroma-safe stand-up pouches made of ALU/PE.
More Information

| | |
| --- | --- |
| Charge | L001001 |
| Delivery Time | deliverable instantly |